Reduce website's cart abandoning rate
If you own an e-store and you have not designed a foolproof support system for your ecommerce business, you may not have an idea how frustrating it can be to experience bad customer support on a website.

However the good news is that once your customer gets the proper attention and care they expect while placing an order on your ecommerce website, they will become repeat customers. Professional Live Chat support plays a vital role in reducing website's cart abandoning rate and we master in this art. Outsourcing your website live chat support to us will make you achieve higher return on investment.
We Can Help If
You want to improve your sales
You have high cart abandoning rate
You want to exploit customers' pain point
You want reduce reliance on other support mediums
You want to generate more leads
You want to keep track of your performance stats.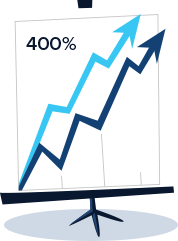 From the sales side, customers who use Live Chat on our site are 4.85 times more likely to make a purchase and their per-session value is almost 400% higher than the site average. – Kyle Therriault, VP of Internet Strategy & Business Development at AutoAccessoriesGarage.com
What We Can Do
Reduce expenses
Increase sales
Improve customer loyalty
Discover customer pain points
Faster problem resolution
Customer convenience
Competitive advantages
Expand market reach
Proactive outreach
Reports and analytics